Paris
John Baez
December 13-23, 2004
I'm a big fan of the mathematician Larry Breen, and especially his work on gerbes and stacks. On December 15-17 there was a conference called Arithmetic, Geometry and Topology in honor of his 60th birthday. I was happy to be invited to speak - especially because it was in Paris, which I'd never visited before. So, I went to the conference, gave a talk, and also took the opportunity to do a bit of looking around.
Here are some photos I took. You can learn more about Breen's work in "week210" of my column This Week's Finds.
Here's Larry Breen: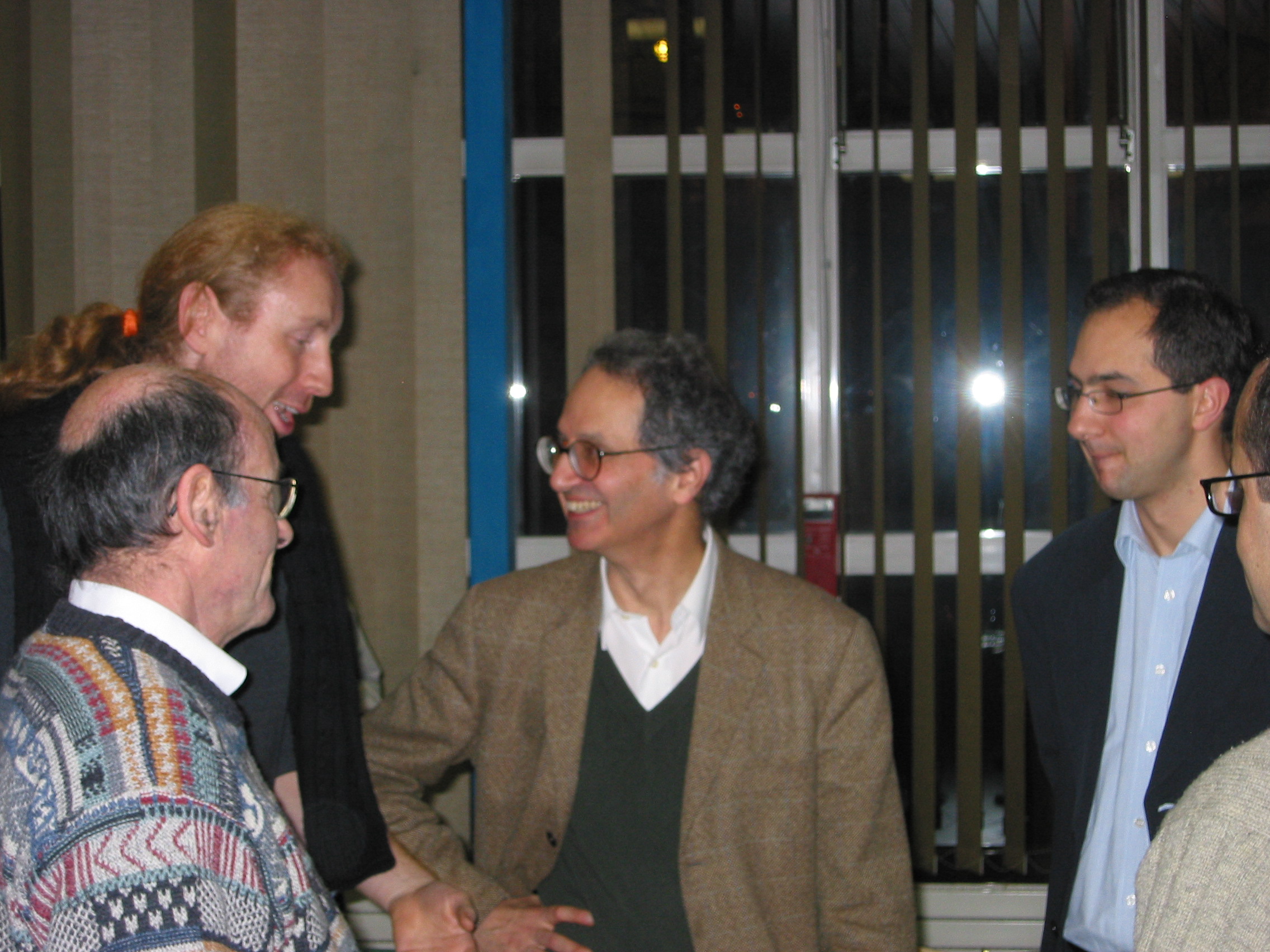 Here's the homotopy theorist Mike Hopkins, at right, speaking to the category theorist Ieke Moerdijk (facing away):
Here's homotopy theorist Bill Dwyer, at left, speaking to Larry Breen's collaborator the algebraic geometer Bill Messing: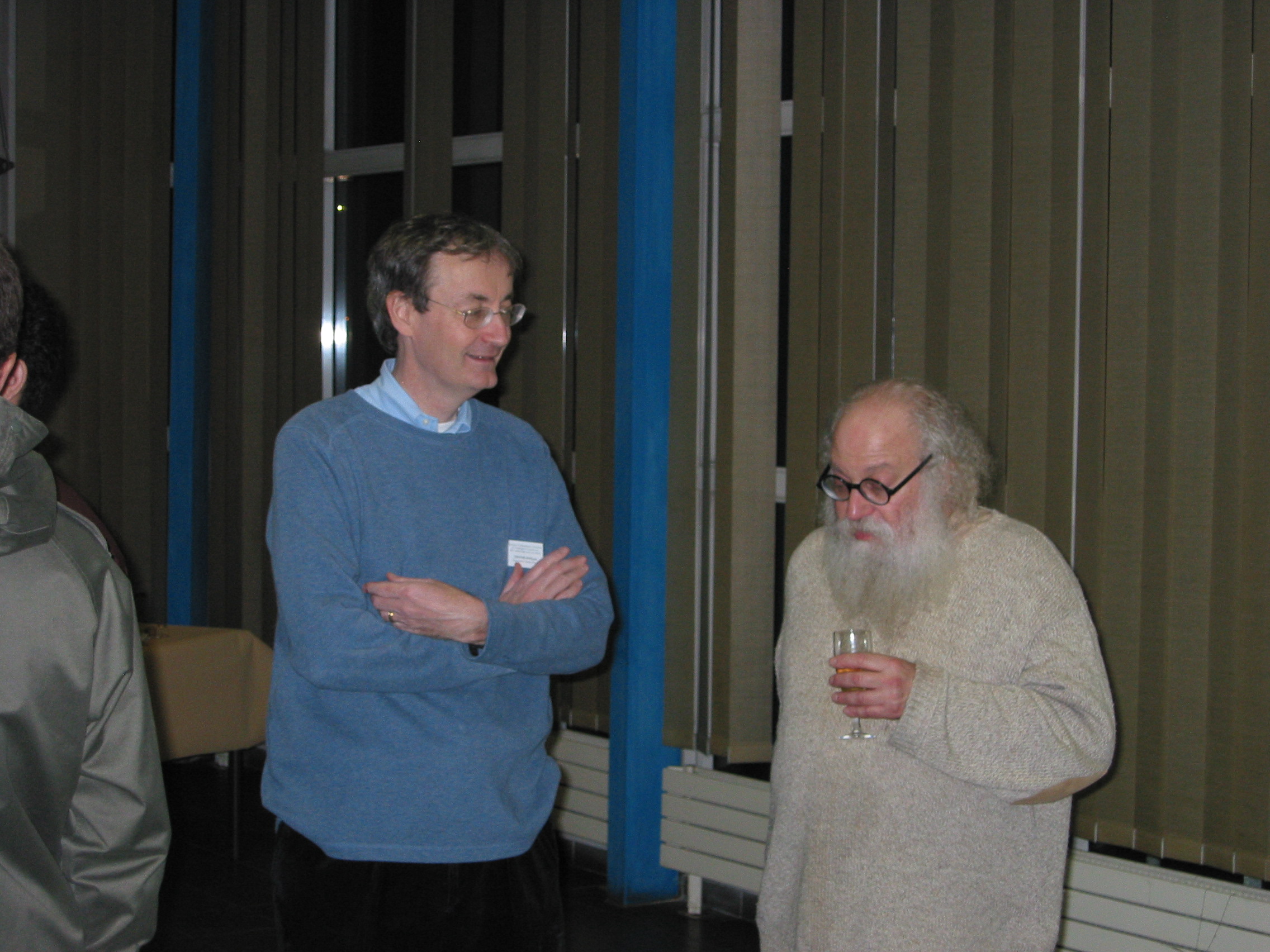 Here's the homotopy theorist Jack Morava:
Now for some more touristic photos! Here's a beautiful statue of Charlemagne near Notre Dame Cathedral: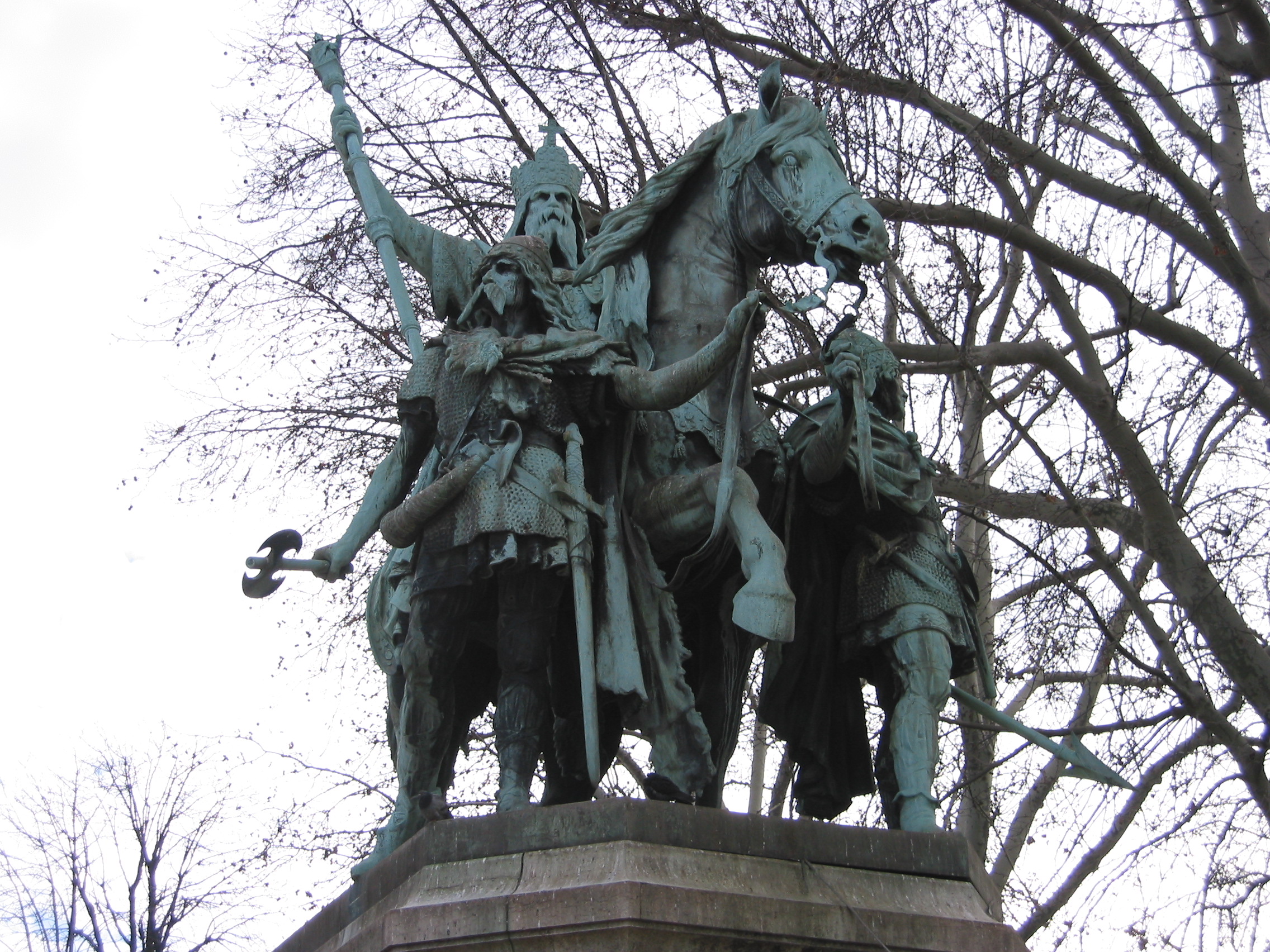 Here's an impressive dragon. I think it's near where the Boulevard Saint Michel meets the Boulevard Saint Germain, but I'm not sure! If you know anything about it, please email me.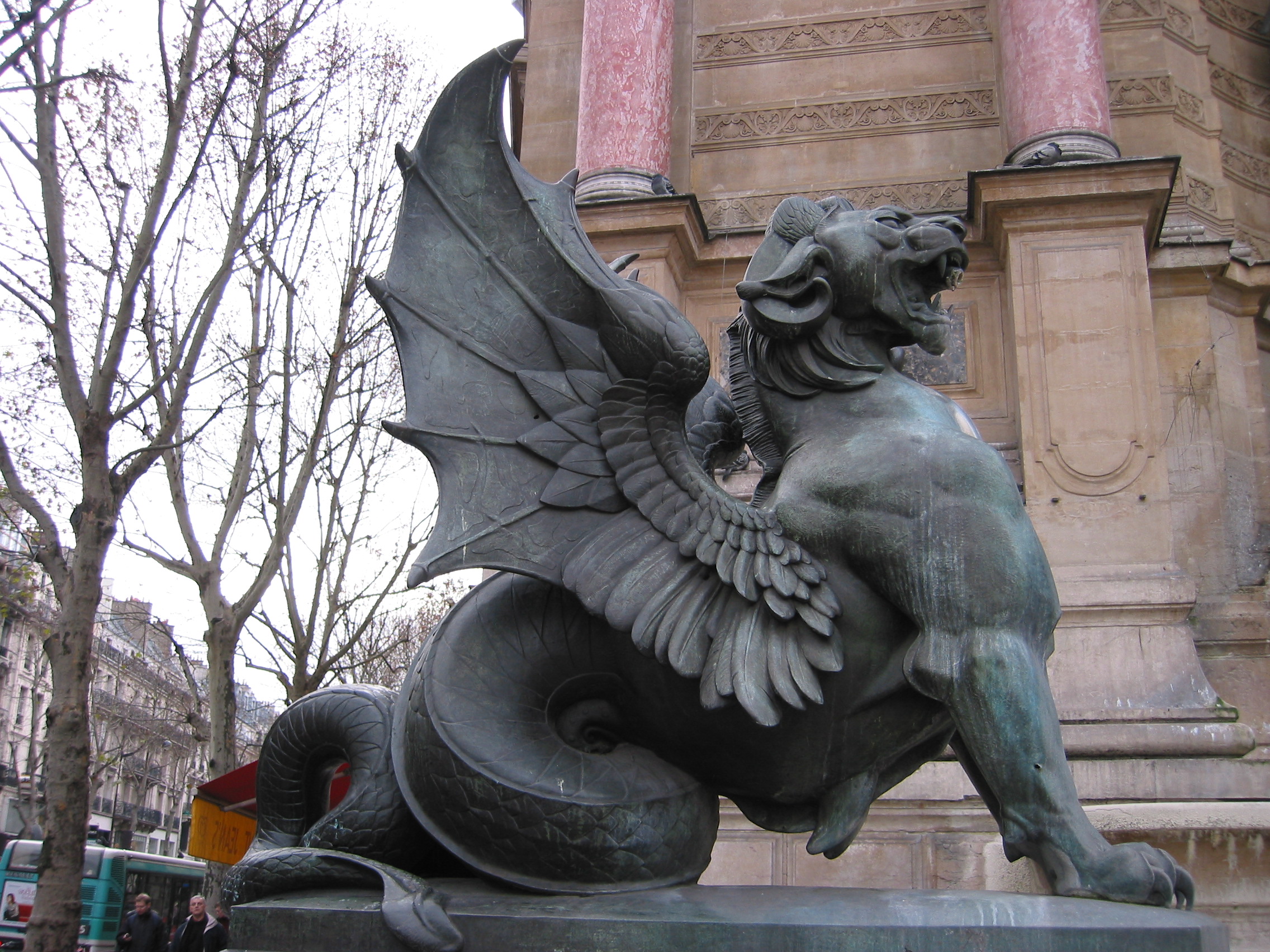 Here's one of my favorites: a moss-covered statue on the Medici Fountain, which is on the east side of the Jardin du Luxembourg: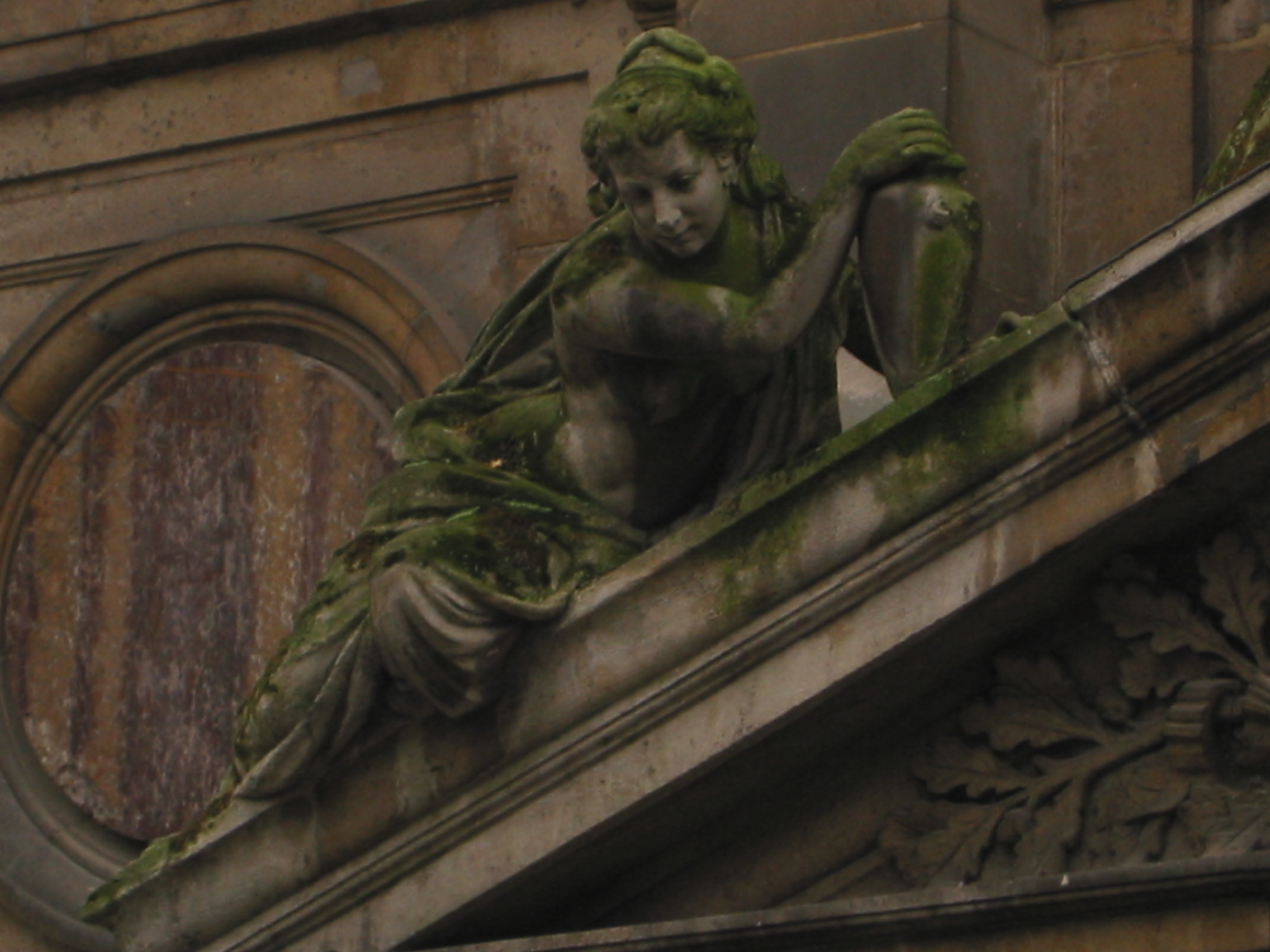 And here's the Eiffel tower as viewed from the Louvre through the mists of winter - it's almost invisible!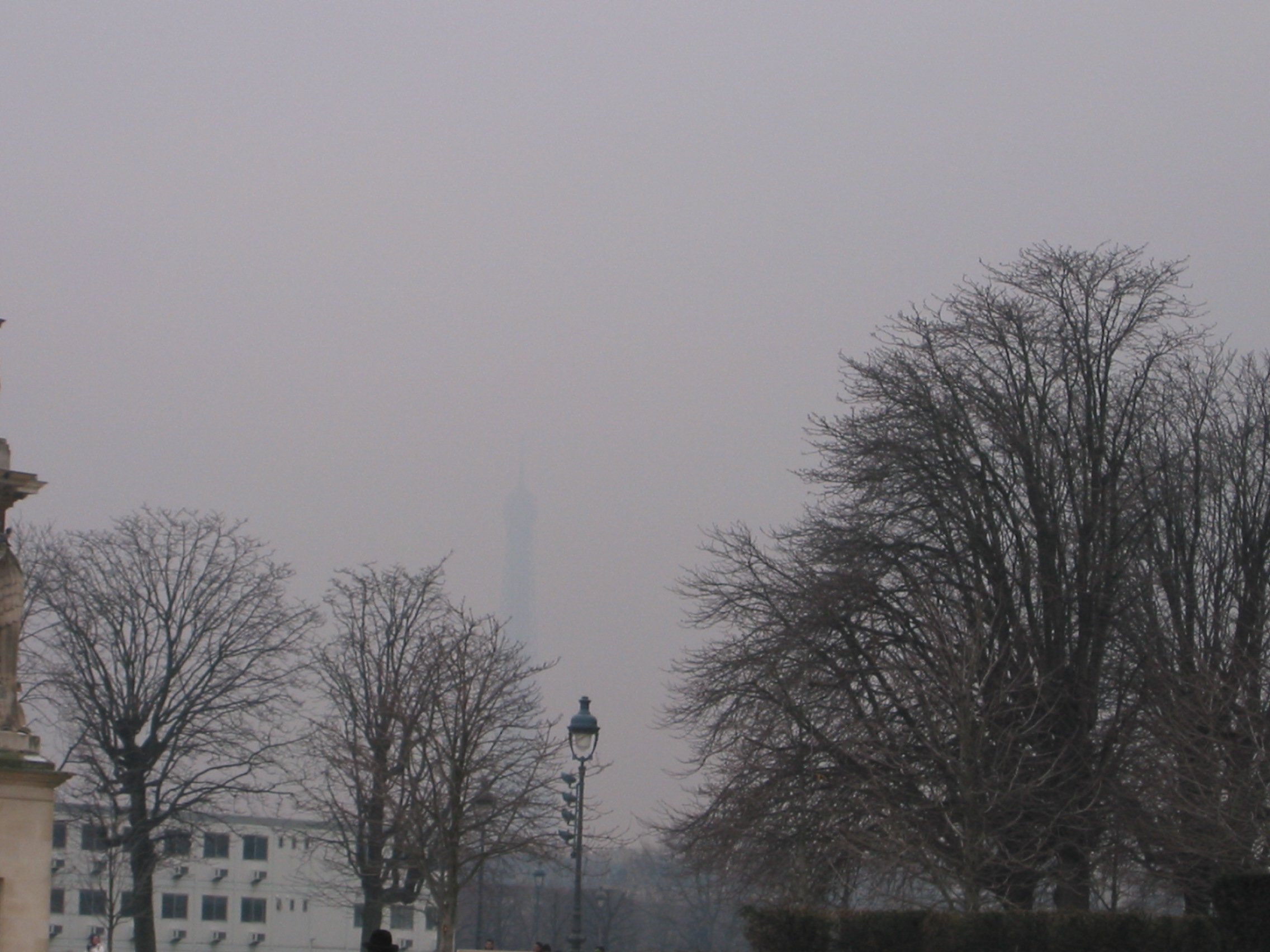 You can also see photos of Lisa and me on a bridge near Ile de La Cité, and Lisa and her friend Agnes Chalier at Café de Flore, where Camus, Sartre and Simone de Beauvoir used to hang out.
Paris is a beautiful city. I think I agree with this coat of arms I saw on the Rue Moffetard, above the wonderful street markets:
---
© 2005 John Baez
baez@math.removethis.ucr.andthis.edu