My Students
John Baez
July 11, 2018
Here's a picture of my grad students as of the summer of 2004. I'm very proud of them all! They're smart and lots of fun. If any of them asks you for a job, you should instantly hire them.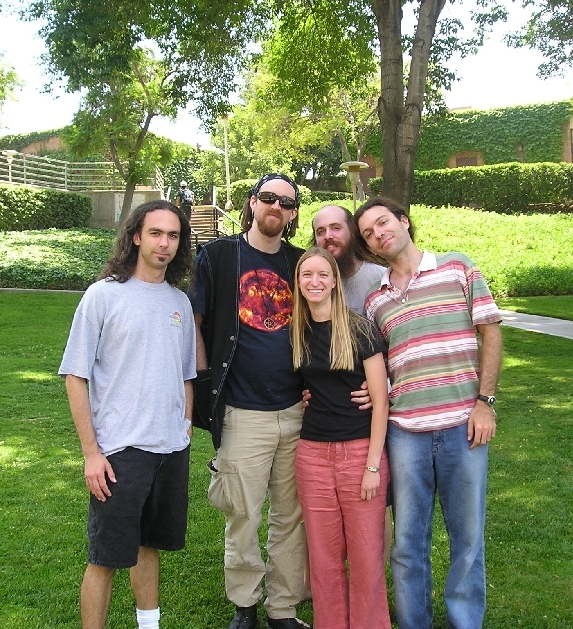 From left to right they are:
If you think they're so cute you want an even bigger picture, click here.
If you want to learn more about their research, click here.
Here is a picture of Miguel, Jeffrey and Derek taken in London in 2008: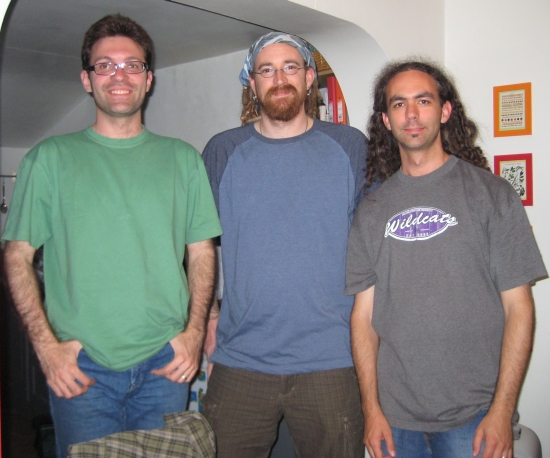 Here is a picture of my former student Brendan Fong and my postdoc Christina Vasilakopoulou at CT2018 in the Azores in July 2018: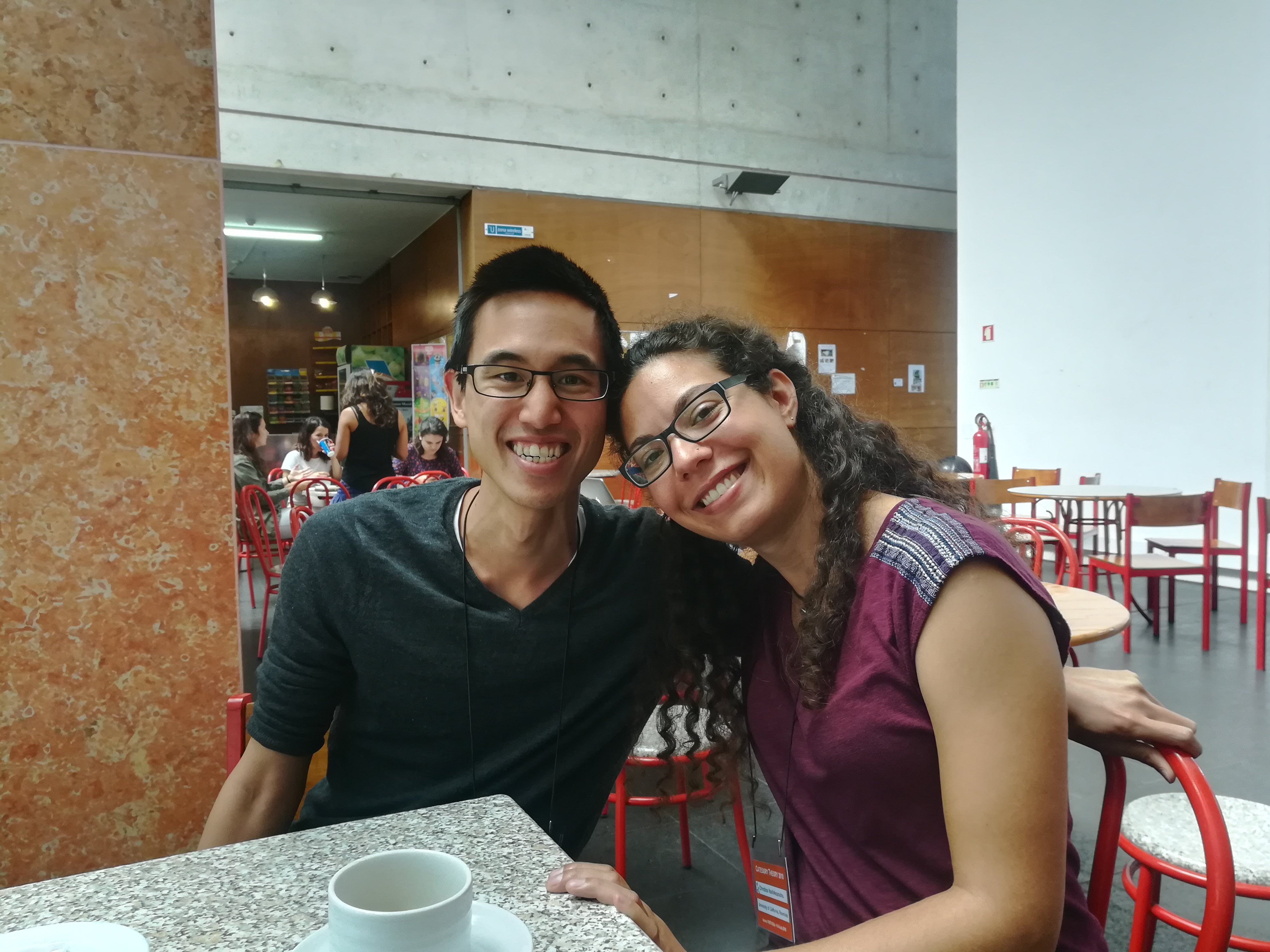 ---
© 2008 John Baez
baez@math.removethis.ucr.andthis.edu