Another native of Sicily was Empedocles
(about 490-430 BC):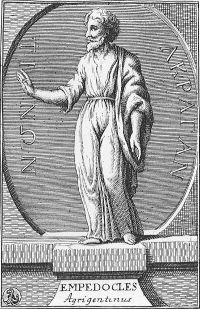 He claimed everything was made of 4 elements: earth, fire, air and water.
A few decades later, Democritus proposed that matter was made of atoms.
---
This picture is from the Wikipedia article on Empedocles. It is believed to be in the public domain.