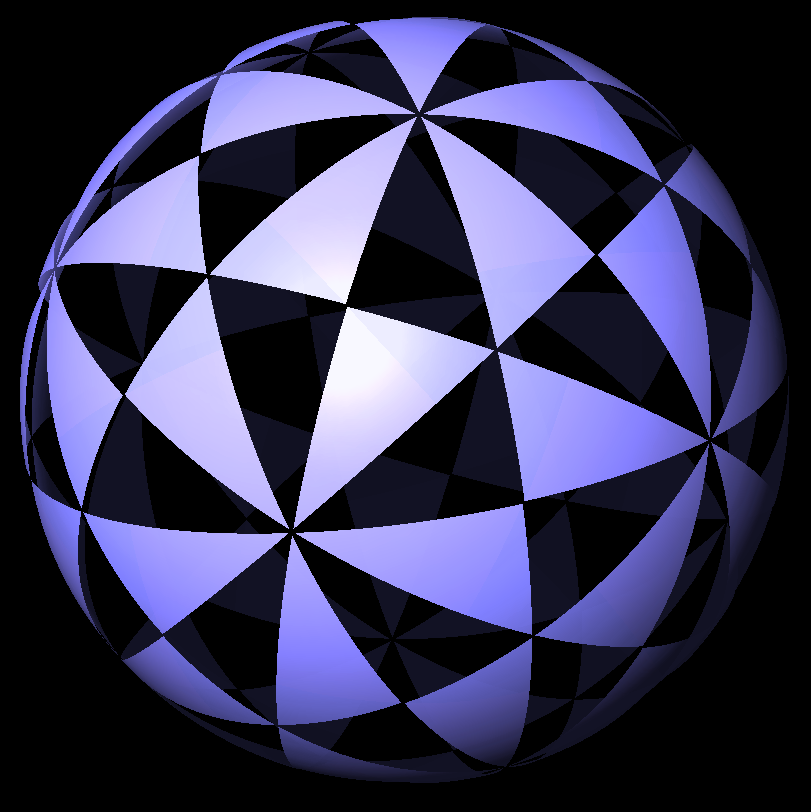 You can learn more about this in my series "Platonic solids and the fourth dimension": part 1, part 2, part 3, part 4, part 5, part 6, part 7, part 8, part 9, part 10, part 11, part 12, and part 13.
Douglas Adams said the answer to life, the universe and everything is 42. But you may not know why. Now I have found out. The answer is related to Egyptian fractions and Archimedean tilings.
You may enjoy kaleidocycles and collidocycles: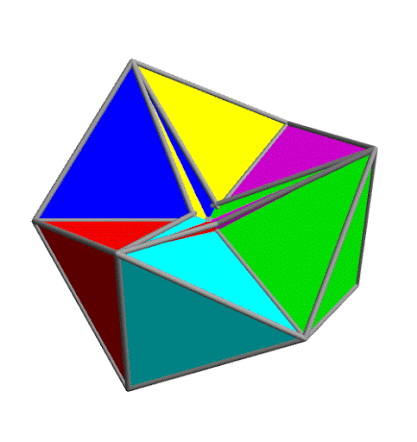 Click the boxes to hear and read about some pieces I made with Greg Egan's QuasiMusic program, which translates quasicrystals into sound:
Read my series on the mathematical delights of rolling circles and balls!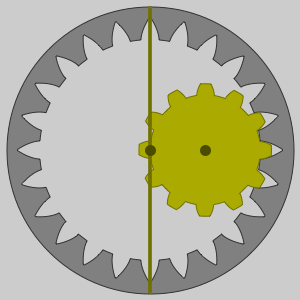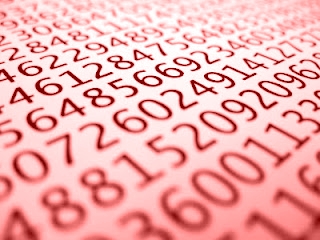 There's a math puzzle whose answer is a really huge number. How huge? According to Harvey Friedman, it's incomprehensibly huge. Now Friedman is an expert on enormous infinite numbers and how their existence affects ordinary math. So when he says a finite number is incomprehensibly huge, that's scary. It's like seeing a seasoned tiger hunter running through the jungle with his shotgun, yelling "Help! It's a giant ant!" For more, read this.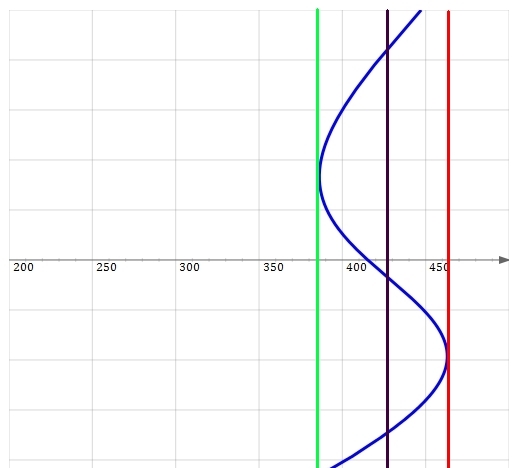 In week319 of This Week's Finds, learn about catastrophe theory in climate physics! This issue features a program you can play with on your browser. It's a simple climate model that illustrates how a small increase in the amount of sunlight hitting the Earth could have a big effects on the climate, by melting snow and revealing darker soil. It was made by Allan Erskine.
Also on my blog, learn about ice, its many forms and crystal structures, how it resembles diamonds, and what scientists do with a machine that uses 80 times the world's electrical power for the few nanoseconds it's running.
What's on This Site
Also try my blog at:

For common questions about physics, you can't beat this:

Don Koks does, so please send any comments about it to him, not me!
If reading my stuff makes you want to ask questions, take a look at this.

---
The universe is full of magical things, patiently waiting for our wits to grow sharper. - Eden Philpotts

© 2013 John Baez
baez@math.removethis.ucr.andthis.edu